This 360 degree virtual tour was created for 28 Park Square, the Head Office of the 88M Group. The 88M Group had humble beginnings, but is now recognised around the globe, and has a multi-million pound commercial portfolio worldwide. They develop the highest quality commercial and residential properties including cutting edge 'eco friendly homes.
Like most of my 360 online virtual tours, this was shot at very high resolution, using fully manual DSLR camera techniques and a rotating panoramic head, rather than a simple automated camera. Whilst this technique is more time and labour intensive, it gives the very best results, and I have always believed that quality is of paramount importance.
The online virtual tour is an industry leading 24k resolution (24,000 x 12,000 pixels & 288 megapixels), not industry standard 4k or 8k resolution. The user interface was also custom made by my web team, and is fully responsive for mobiles, tablets and desktop devices.
This particular tour also required some quite demanding Photoshop retouching skills. I added images to the computer screens, retouched out the tripod reflections in the gymnasium mirrors and even added a laterally reversed, fitness image on the gym tv screen. Finally, I ensured that all the rooms were lit correctly, and little details such as the flames in the fireplaces were present. It is this professional photographer's mindset and strict attention to detail that differentiates my virtual tours from mainstream providers. Ultimately, this produces the highest quality photography that is typically expected by such demanding corporate clients.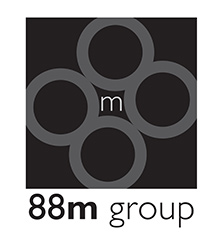 ---