Thornham Creek on the north Norfolk coast is one of my favourite haunts. Not just for the 15th century Lifeboat Inn that sells delicious local mussels, but also for the atmospheric, old harbour that is home to a few fishing boats and remnants of the old jetty.
I'd photographed Thornham Creek many times times over the years. I'd shot traditional film and digital stills, 360's and even a short video, but this time i wanted to try a new technique, night time 360 photography.
Night time exposures with automated digital cameras still give quite poor results. The small image sensors are primarily made for fast production of real estate virtual tours, and not for any creative or artistic purpose. This means they are not calibrated for longer, more artistic night time exposures and they have all sorts of issues that degrade the finished image. However, shooting and stitching 360 imagery manually with a proper DSLR produces the highest quality imagery. A professional level DSLR has very little digital signal noise, few abberations and no banding issues when shooting in raw file format. DSLR sensors also have such high resolution and sensitivity, that you can look deeper into the sky and the shots pick up stars that you simply cannot see with the naked eye.
I chose to shoot this image late one Winter night, when the skies were clear as glass and there was very little atmospheric haze. The old, wooden posts were part of the old harbour that was once here, and they created the perfect spot to shoot from. There ws very little light polution, but the clouds picked up and reflected the warm tungsten halogen glow that hung in the air from nearby Hunstanton town.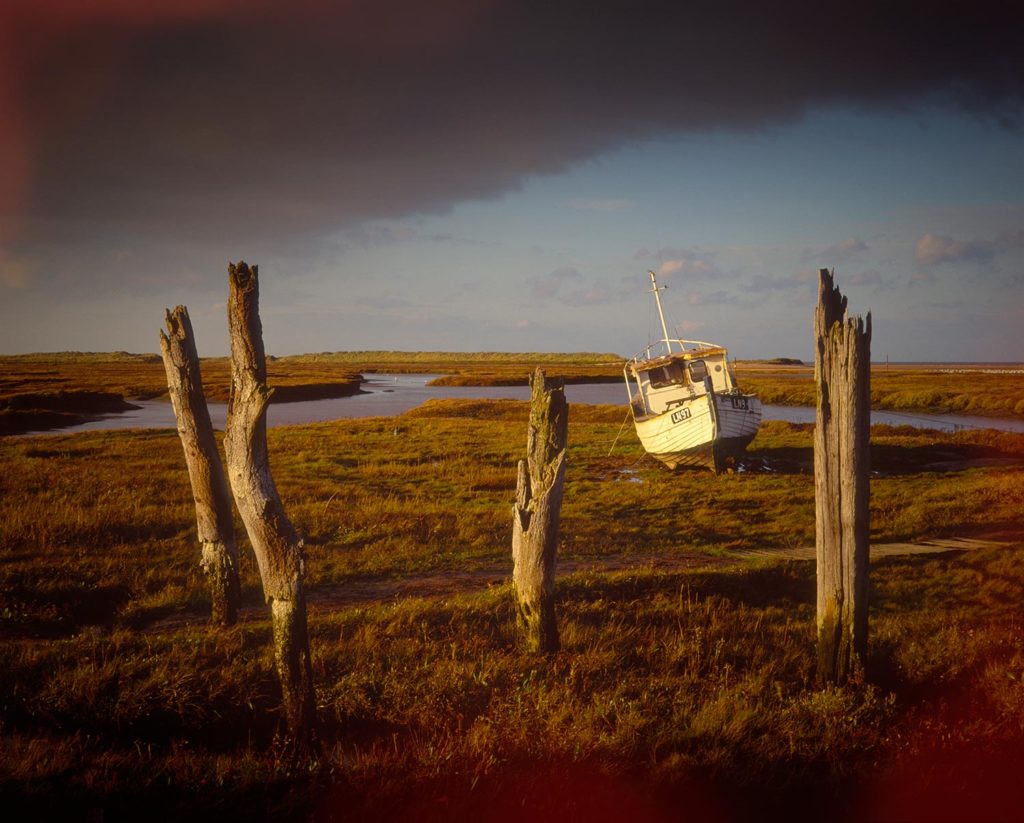 I'd also shot from this position a year or two before, and there had been an old, wooden fishing boat resting on the saltmarshes. Sadly, it had disappeared at the whim of the tides, and was washed up elsewhere. Nevertheless, here is the original image … shot on Mamiya 645 with 80mm lens on Fuji Velvia 50 asa colour transparency film.
---