I'm excited to announce that the "World Art Fest" www.worldartfest.com from Moscow have selected me to exhibit some of my hand-coated, black & white photographic prints. The London exhibition started 4th October 2019 at The Imitate Modern Gallery www.imitatemodern.com in Shoreditch and then tours to Miami. They are featuring two of my artworks…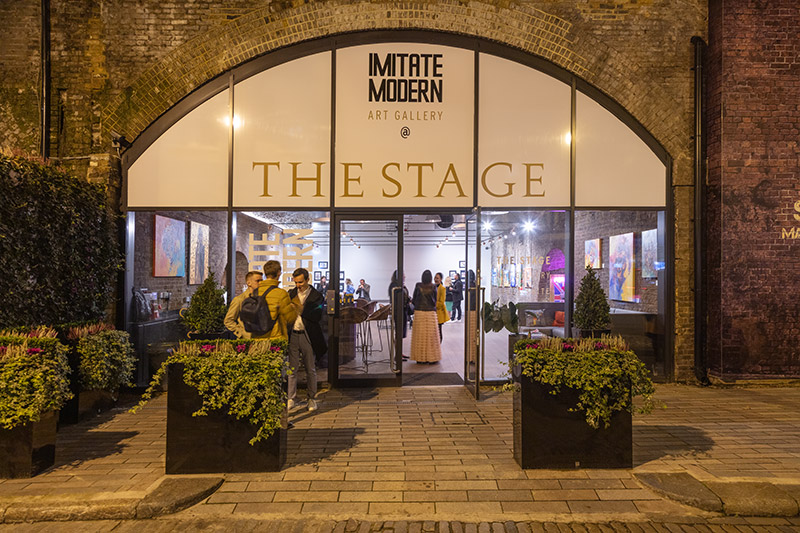 "OCEAN DRIVE"
I stumbled across Ocean Drive whilst exploring the sandy reaches of the English coast on a cold, harsh Winter's day. The tired wood and weather beaten exterior of the beach hut, echoed with happy tales of Summers long gone, but Father Time had now taken his toll, and it stood lonesome and forlorn. I wanted to try and capture these ghosts of time past in the photograph, and the simple, prosaic tones of black and white seemed more appropriate than the distraction of colour film.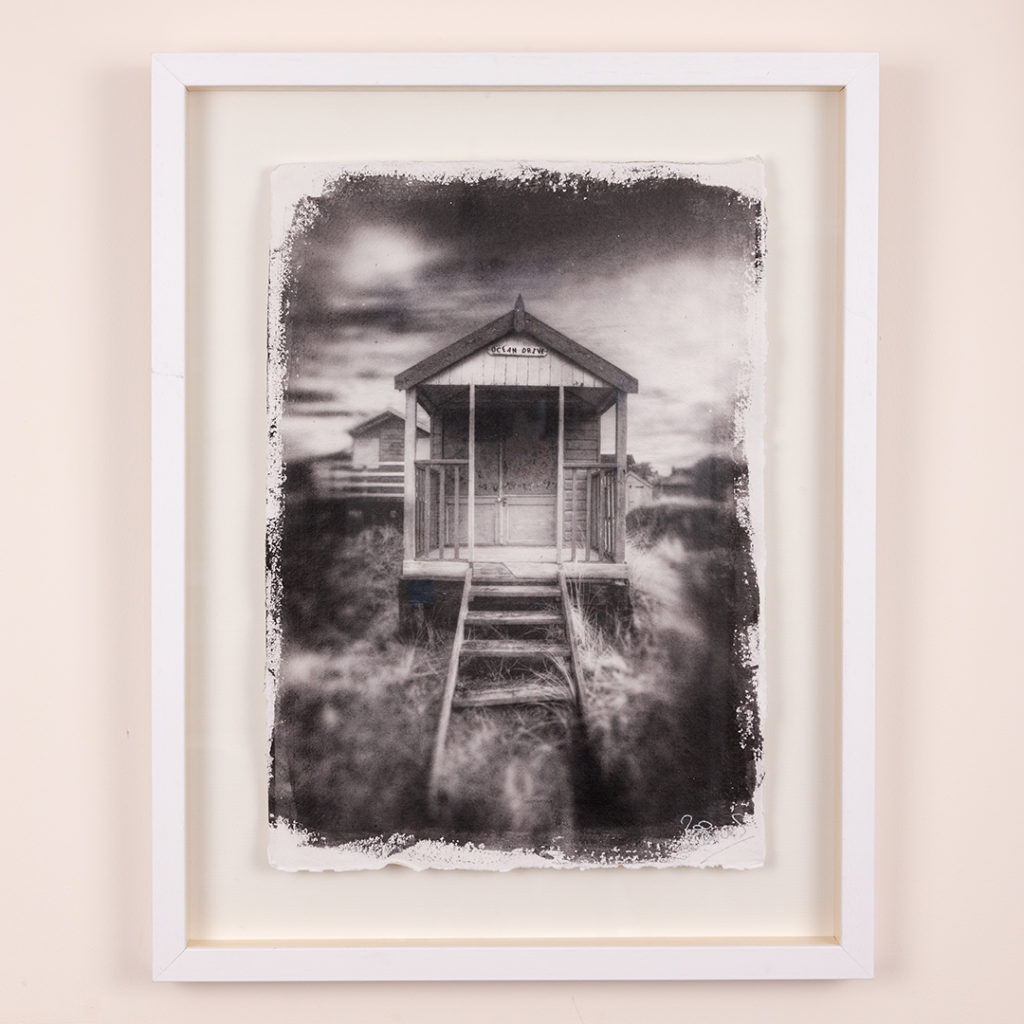 "IN GOD WE TRUST"
Whilst exploring the empty beaches of the English coast, I found myself continually enthralled by the atmosphere and charm of its desolate shores. For centuries, local fishermen had worked these waters, braving the seas day to day to feed their families and earn a living. This isolated boat rested upon the shingle beach, and I saw the shape of a cross against the brooding grey sky. It resonated a deeper meaning, and the divine connection these fishermen must have as they place their lives each day in the hands of God.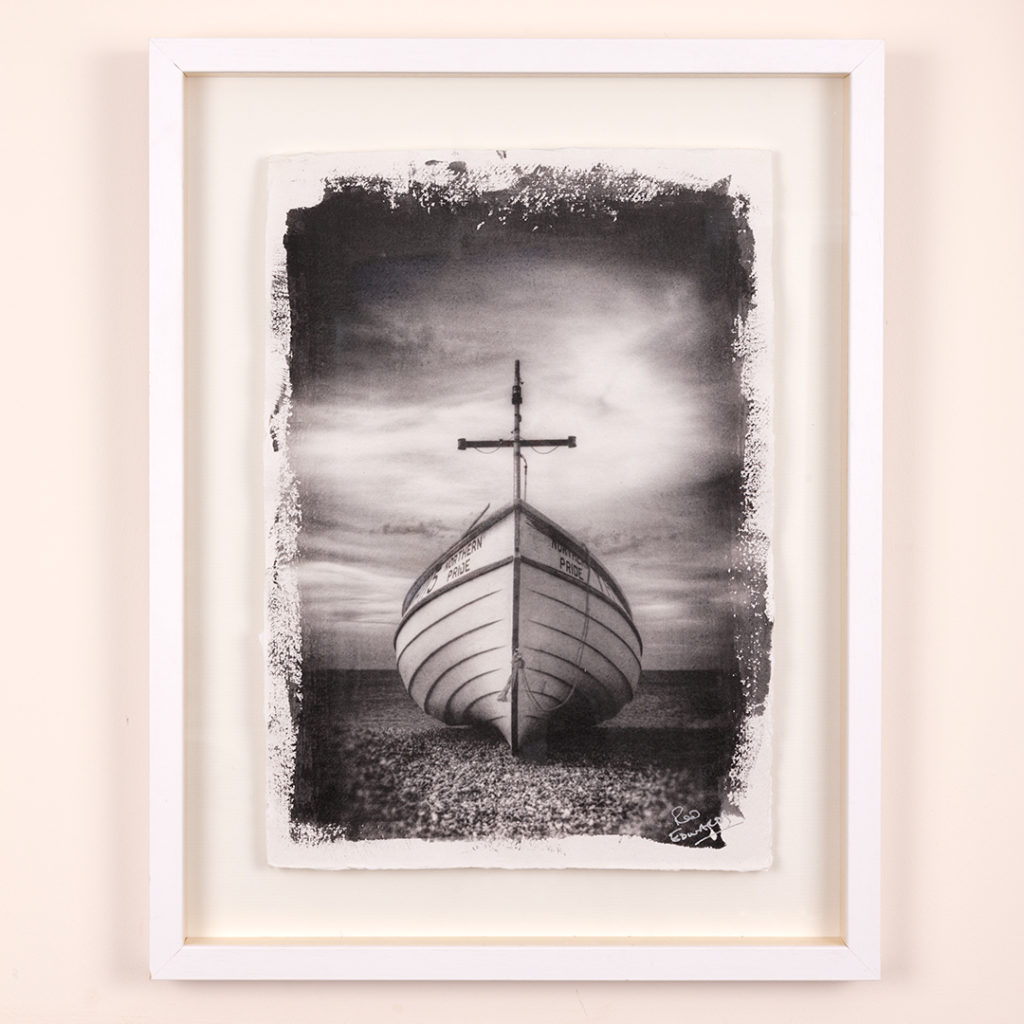 As a photographer, I record the world as I see it and feel it through my lens…
Using a mixture of conventional and contemporary photographic techniques, I capture sentient moments on both traditional film and digital media. Inspired by time and place, I absorb the atmosphere of each location I shoot, feeling its spirit and realising its identity in my photographic prints.
I believe that the landscape has its own soul, and when you know it well, you can feel this, like the warmth and love of an old friend. I try to capture a 'portrait of place' in my work, sensing the history, the character and the ghosts of its long forgotten past.
I have found that modern photography with 'automated-everything' digital cameras, is all too easy these days. Somehow, the soul just seems to have been stolen from the art and leaves ones emotions bare. When I'm not shooting commercially, I like to shoot my more personal work on analogue film, using fully manual cameras. Working this way feels more faithful to my art, and it instils a sense of craftsmanship to my photographs.
I then develop my own black & white, hand-coated, silver-gelatin prints in my darkroom. Playing with developers, selenium toners and numerous other chemicals, has rekindled my rudimentary passion as a traditional photographic craftsman. It has also allowed me to practice and perfect this dying alchemy, and I remain endlessly bewitched by the artful, black magic that mysteriously prevails in that small, darkened room as a print slowly develops before my very eyes.
How the prints are made
These are hand-coated, black & white, silver gelatin based photographic prints. These are not mass produced photographic prints, every one is individually created, so each print is unique and no two prints will ever be the same.
The creation process involves enlarging a black & white film negative onto paper that has been painted with a light sensitive silver-nitrate emulsion. The exposed print has been carefully developed and processed in traditional black & white darkroom chemicals, and then washed and toned in a bath of selenium to improve longevity and tone.
The paper is an acid free, recycled, 100% cotton rag that was handmade using traditional techniques. Finally, the print has been float mounted in a wooden frame.
---