A short while ago, I was approached by a publishing house who asked me to photograph international football star and coach Russell Martin. Russell has had an impressive footballing career, playing twenty-nine international games for Scotland and he was captain of Norwich City Football Club when they were last in the Premier League.
Russell is also ambassador of Crohn's and Colitis Charity. He champions events and publicity, to raise awareness of this serious and debilitating illness that affects over 300,000 in the UK alone.
The publisher wanted to have an informal approach to the portraits, something that would also easily fit into Russell's busy schedule. We therefore chose to shoot the images at his incredible house on the outskirts of Norwich. Whilst working at his home, I also had the pleasure of meeting his beautiful wife Jasmine, who is a successful international fitness instructor, and his three kids.
We tried to produce a relaxed set of images that had the "Hello" magazine style. We shot indoors and outside, where i did my best to avoid the very harsh midsummer sunshine as it rarely makes for flattering portraits. Both Russell and the client were delighted with the set of images, and the article was published over four pages in the charity magazine.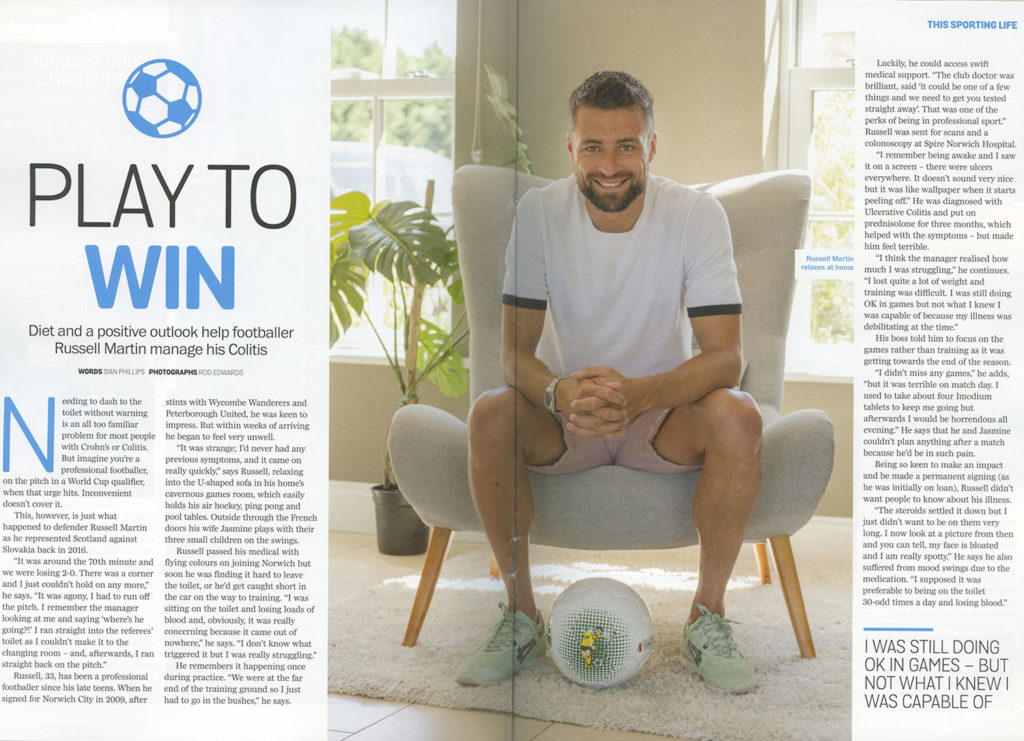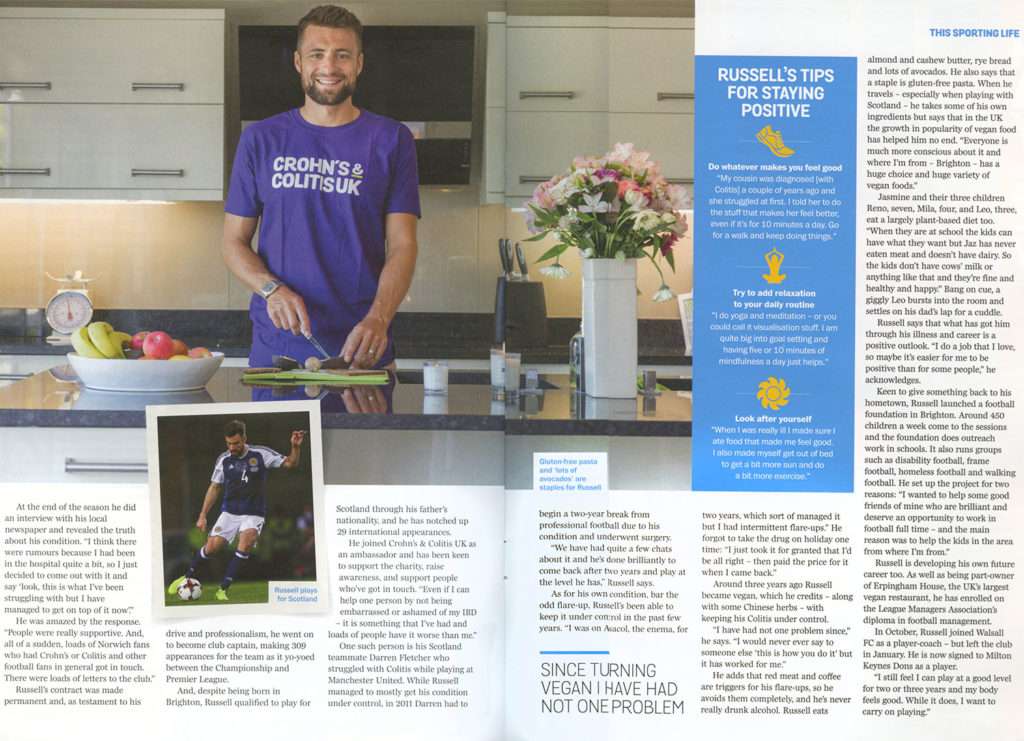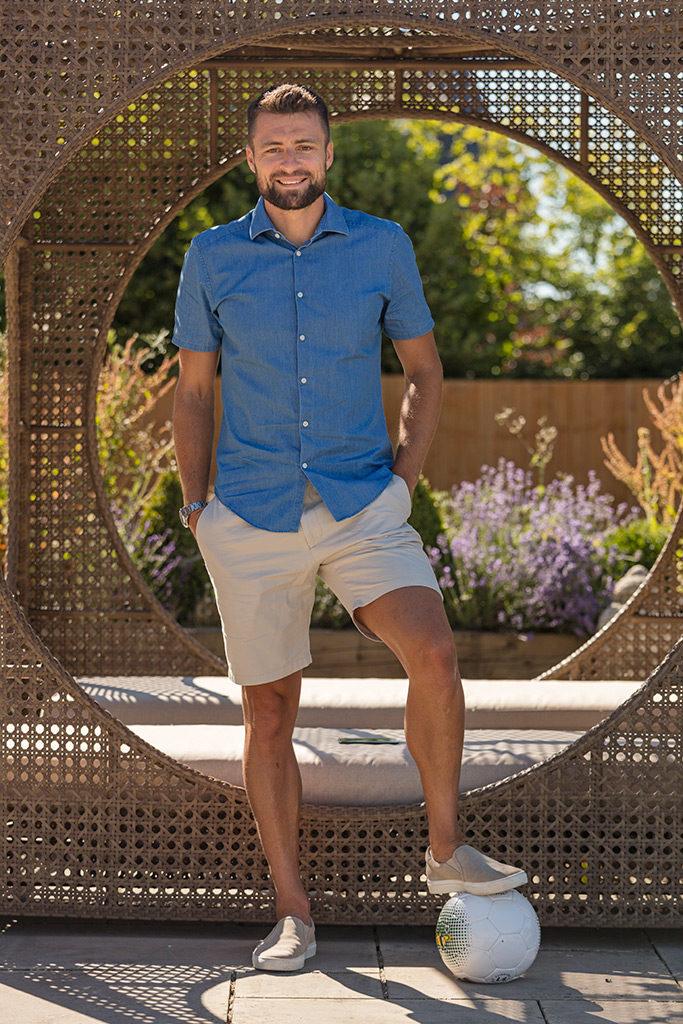 ---