Conwy Castle in North Wales, is a massive fortification that was build by King Edward I between 1283 and 1289. The castle forms part of the original town's defensive wall and is considered to be one of the finest examples of medieval castles in Europe, crediting it as a UNESCO World Heritage Site.
Once again, the 360 interactive panorama was shot as part of Visit Britain's high profile "Great" campaign, so i wanted the finished shot to convey both the grandeur and majesty of the location. The campaign was global, so it was a great opportunity to showcase some of the most incredible sights Great Britain has to offer to a worldwide audience.
I was granted access to the castle for aroud one hour after it closed to the public, and whilst the staff were locking up. I chose to shoot at this time of day, as the soft, late afternoon sunlight flatters the stonework and casts wonderful, warm rays across the water of the estuary. All of this helps to creates a fairy tale dream that the tourist industry can sell to international visitors.
I recorded the church bells earlier in the afternoon, and the haunting caw of the ravens later in the day, after the drone of the local town traffic has started to subside. It's amazing how much difference the sound makes to the 360 interactive viewing experience, even more so when viewed in a virtual reality headset. The real location sound brings the castle to life, and takes the viewer back to a time of brave knights and fair maidens and perhaps even a legendary Welsh Dragon.
To read a more comprehensive case study of Visit Britain's "Britain Is Great"campaign, please click the link.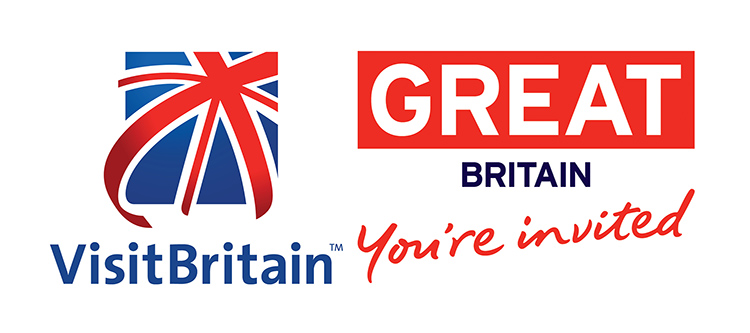 ---